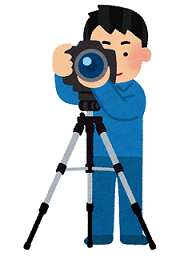 Photos at the photo booth located next to the Shiga Passport Center entrance (1st floor, Piazza Omi) have been changed as follows to prevent the spread of the coronavirus.
Business from April 21 - April 24
Business hours:10am - 3pm
Caution:The main entrance to Piazza Omi will be closed from April 22 for the time being.
Please use the Passport Center entrance along Biwako Hall to come to the photo booth.
Suspension of Business
Photos for passports will be suspended from Monday, April 27 for the time being.
Re-opening business for photos will be notified through our homepage or through Facebook.
We apologize for any inconvenience this may cause to residents of Shiga prefecture. Thank you for your understanding.
Shiga Intercultural Association for Globalization