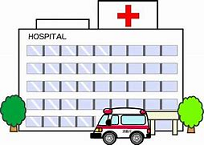 Below is information regarding emergency treatment at medical institutions during the Golden Week period.
Response to COVID-19 (those with fever and cold-like symptoms)
1.Medical treatment
Medical treatment will be focused at emergency holiday clinics as many medical institutions are closed during the Golden Week period.
For symptoms such as fever, sore throat, headache, diarrhea, fatigue, loss of smell/taste, it is necessary to call the medical institution before visiting the doctor as special instructions may be specified (method and time of visit) to prevent contact with other patients.
2.Testing
Based on the result of the medical consultation, further testing is guaranteed if testing for COVID-19 is necessary.
3.Consultations
The Medical Examination and Consultation Center is available everyday, 24hours/day, if your primary doctor or other clinics in your area are closed and you do not know which medical institution to visit, or for any other concerns.
Medical Examination and Consultation Center
those living in Otsu (Japanese only)
TEL 077-526-5411
FAX 077-525-6161
those living outside Otsu (translation service available)
TEL 077-528-3621
FAX 077-528-4865
Emergency medical treatment during Golden Week
Medical institutions that can respond to relatively light symptoms and injuries
List of Medical Institutions for Initial First Aid During Golden Week PDF
◆for those who do not understand Japanese
Ministry of Health, Labour and Welfare COVID-19 telephone consultation desk (service in 8 languages)
TEL: 0120-565653 (Free dial, available weekends and holidays)
【Available languages・service hours】

Japanese, English, Chinese, Korean, Portuguese, Spanish 9:00am~9:00pm
Thai 9:00am~6:00pm
Vietnamese 10:00am~7:00pm