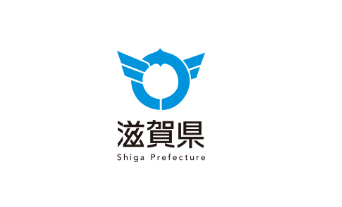 This is a notification regarding payment of cooperation money to eating and drinking establishments in response to the request from the Shiga prefectural government to reduce business hours.
Cooperation money will also be made to tenants・event providers in large scale facilities (over 1000㎡).
Accompanied with the issue of state of emergency, applications will be accepted separately for each period of concern.
〈Application period〉
A. Period concerning implementation of priority measures to prevent spread of virus (Period 1 August 8 – August 26): September 1 – September 30 ※finished accepting applications
B. Period concerning implementation of state of emergency (Period 2 August 27 – September 12): September 13 – October 12
C. Period concerning state of emergency extension (Period 3 September 13 - September 30): October 1 – October 31
B Payment of cooperation money during the period concerning implementation of state of emergency
■ Period for implementation of state of emergency (Period 2)
Midnight on the morning of Friday, August 27, 2021 – midnight on the evening of Sunday, September 12, 2021
1 Eating and drinking establishments etc. throughout the prefecture
■ Establishments subject to cooperation money
Eating and drinking establishments that were open for business between 8pm and 5am before the request
Eating and drinking establishments serving alcohol or providing karaoke service before the request
■ Conditions for payment
To close or reduce business hours to be between 5am and 8pm during the entire time of request
To suspend serving alcohol and providing karaoke service
To post a flyer to inform implementation of reduced business hours
To strictly follow the infection prevention guidelines from the government of Japan
To adopt "Moshi Sapo Shiga" and display "implementation measures to prevent infection declaration" (obtained by applying for and adopting Moshi Sapo Shiga)
Application form:https://shiga.qr.liny.jp/entry
■ Amount of payment
【Small and medium sized enterprises (including small scale business and sole proprietors)】
Select from the following method of either A or B

A  40,000yen – 100,000yen/day x number of days (excluding regular days closed for business), based on sales
B decrease in sales/day x 0.4 x number of days (excluding regular days closed for business)
  【Maximum 200,000yen/day】
【Large companies】
・Decrease in sales/day x 0.4 x number of days (excluding regular days closed for business)
  【Maximum 200,000yen/day】
【Karaoke establishments without permission for eating and drinking business operation】
・Flat rate of 20,000yen x number of days (excluding regular days closed for business)
【Tenants・event providers in large scale facilities (over 1000㎡)】
・20,000yen/day for every 100㎡ area of reduced hours × reduced hours/regular business hours × number of days (excluding regular days closed for business) 
Application period
Monday, September 13, 2021 – Tuesday, October 12, 2021 11:59pm
■ Application procedure
■Online application
Online application here
  https://www.shiga-jitankyouryokukin.jp/
■Mail application  
Please mail by simple registered mail, kanni kakitome. (October 12 postmark valid)
【Mail to】
〒520-8577
4-1-1 Kyomachi, Otsu, Shiga prefecture (Shiga prefectural office)
Shigaken eigyoujikan tanshuku yosei ni kakaru kyorokukin uketsuke
■ Documents required for application
Application, provided [not necessary for online applications]  
Written pledge, provided
Account transfer request form for payment, provided
Documents to support personal identification
Documents to confirm bank account number and account name (ex. copy of bank booklet)
Documents to confirm content of business
  【corporation】Any one of: articles of incorporation, certificate of all historical matters, final tax return, etc.
  【individual】Any one of: final tax return, business commencement certificate (kaigyou todoke), etc.
Application, provided (regarding facility information) [not necessary for online application]
Application, provided (calculation of benefit amount)[not necessary for online application] 
Documents to confirm that you have obtained necessary permission for operating the business
Photo of outside appearance of establishment (so that name of establishment can be confirmed)
Photo of inside appearance of establishment
Materials to confirm "implementation measures to prevent infection declaration" is being displayed
Materials to confirm "Moshi Sapo Shiga" is being adopted
Documents to confirm every day sales for an entire month
  [In the case of selecting the calculation method based on sales]
・Any one of: accounting book for August and September of 2019 or 2020, final tax return.
  [In the case of selecting the calculation method based on decrease in sales]
・Any one of: accounting book for August and September of 2019 or 2020, final tax return.
・Accounting book for August and September of 2021
Materials to confirm business hours before the request
(ex: photo of store sign or notice with business hours imprinted, HP, copy of employee shift chart, etc.)
Documents to confirm reduced business hours and restrictions on serving alcohol
【Those providing karaoke facilities】
 Documents to confirm voluntary refrain from karaoke
(ex: photo showing a notification was posted to customers, announcements on HP)
■ Application for download
Application for download
 URL:https://www.pref.shiga.lg.jp/ippan/shigotosangyou/syougyou/321001.html
C Cooperation money for state of emergency extension period
State of emergency extension period (period 3)
Midnight on the morning of Monday, September 13, 2021 – midnight on the evening of Thursday, September 30, 2021
■ Eligibility, Condition for payment, amount of payment
Same as B (period 2)
■ Application period
Friday, October 1, 2021 – 11:59pm Sunday, October 31, 2021
(November 1 postmark valid for mail applications)
■ Application procedure
■Online application
Online application here
  https://www.shiga-jitankyouryokukin.jp/
■Mail application  
Please mail by simple registered mail, kanni kakitome. (November 1 postmark valid)
【Mail to】
〒520-8577
4-1-1 Kyomachi, Otsu, Shiga prefecture (Shiga prefectural office)
Shigaken eigyoujikan tanshuku yosei ni kakaru kyorokukin (dai 3-ki)uketsuke
■ Documents required for application
Application(Period 3), provided [not necessary for online applications]  
Written pledge, provided
Account transfer request form for payment, provided
Documents to support personal identification
Documents to confirm bank account number and account name (ex. copy of bank booklet)
Documents to confirm content of business
  【corporation】Any one of: articles of incorporation, certificate of all historical matters, final tax return, etc.
  【individual】Any one of: final tax return, business commencement certificate (kaigyou todoke), etc.
Application, provided (regarding facility information) [not necessary for online application]
Application, provided (calculation of benefit amount)[not necessary for online application] 
Documents to confirm that you have obtained necessary permission for operating the business
Photo of outside appearance of establishment (so that name of establishment can be confirmed)
Photo of inside appearance of establishment
Materials to confirm "implementation measures to prevent infection declaration" is being displayed
Materials to confirm "Moshi Sapo Shiga" is being adopted
Documents to confirm every day sales for an entire month
  [In the case of selecting the calculation method based on sales]
・Any one of: accounting book for August and September of 2019 or 2020, final tax return.
  [In the case of selecting the calculation method based on decrease in sales]
・Any one of: accounting book for August and September of 2019 or 2020, final tax return.
・Accounting book for August and September of 2021
Materials to confirm business hours before the request
(ex: photo of store sign or notice with business hours imprinted, HP, copy of employee shift chart, etc.)
Documents to confirm reduced business hours and restrictions on serving alcohol
【Those providing karaoke facilities】
 Documents to confirm voluntary refrain from karaoke
(ex: photo showing a notification was posted to customers, announcements on HP)
■ Application for download
Application for download
 URL:https://www.pref.shiga.lg.jp/ippan/shigotosangyou/syougyou/321251.html
Inquiries
【Inquiries regarding implementation of priority measures, declaration of state of emergency and request for early closure of establishments】
Shiga Prefecture Request for Early Closure of Establishments Call Center (Japanese only)
 TEL 077-528-1344
 Hours of operation: weekdays 9:00am – 5:00pm
【Inquiries regarding application procedure for cooperation money】
Shiga Prefecture Early Closure Cooperation Money Call Center (Japanese only)
 TEL 0570-666-323
 Hours of operation: weekdays 9:00am – 5:00pm